As we all know GN is one very professional company that manufacture solids control equipment for oil gas industry ,actually GN also provide separation equipment for trenchless industry. In oil gas industry ,GN has more than 15 years experience, we will provide solids control equipment for drilling mud treatment. However, some trenchless project also need to use mud for the drilling and channel building.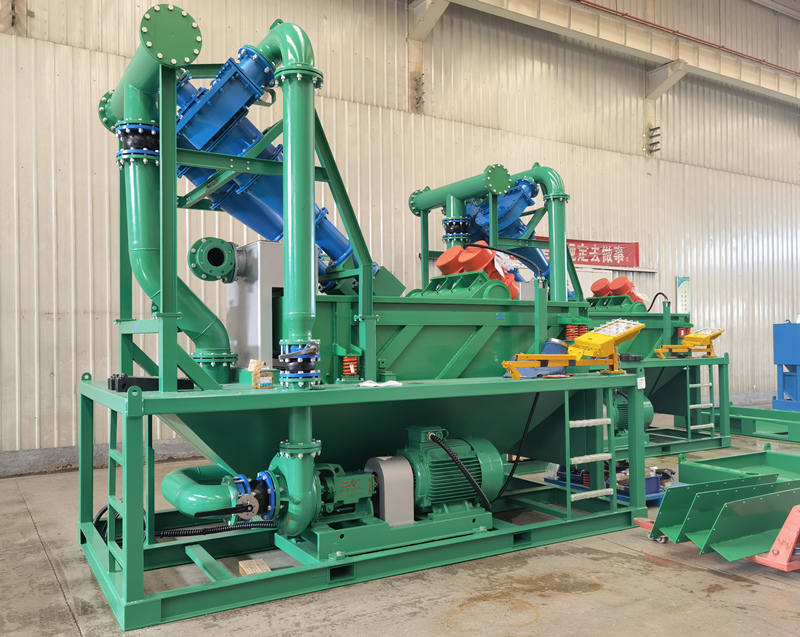 Last week we delivered 4 sets mud recycling system to Asian client. Which is main used for trchenless, these mud recycling system include 14 inch hydrocyclone and bottom shaker. The treating capacity of them is 1500 GPM and 1000 GPM. Each unit is a small integrated system, such as 1500 GPM , the mud will feed into 2 units 16 inch hydrocyclone first, and then the bigger particle will drop down the bottom shale shaker. The sludge flow feed into hydrocyclong with high speed, and generated a hydrocyclone, then the solids and liquid will bear the different separation force. Light liquid will go up and discharged from up pipe. The solids drop on bottom shaker for further dewatering. The separated liquid by shaker will drop into bottom tank, these liquid will still high solids content. It need to be treated again for using. This bottom tank connected with a centrifuge pump, this pump can suck liquid into hydrocyclone again for treating again.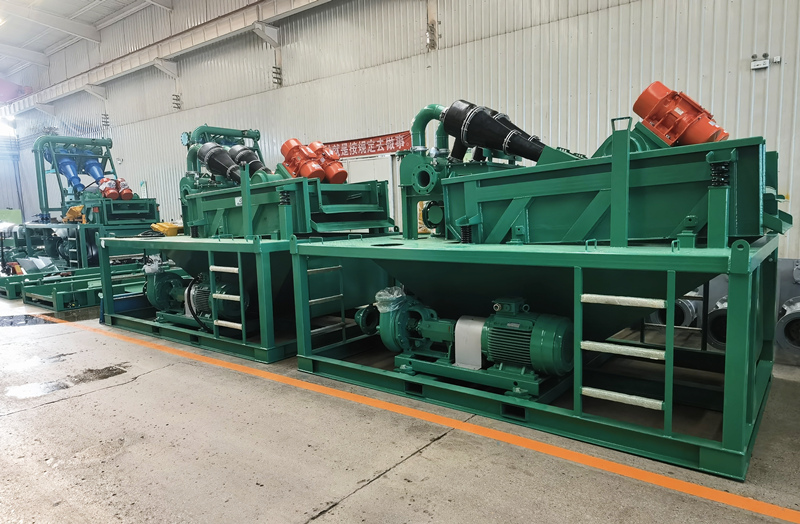 This model mud recycling system are very popular in market, which is simple design with stable quality. GN sold lots these unit every to different countries ,especially in Asian and south east countries. Actually this mud system is similar with solids control equipment in oil gas industry. GN used the technology that accumulated in oil gas and after upgrading, and designed these mud recycling system for trenchless project. We are good at provide customized solution for our customer, if you have demand, we will be pleased to support.