GN Solids Control Co., Ltd continues to be production shale shakers, mud cleansers, desanders, desilters, decanter centrifuge, cuttings dryers and mud systems for since the institution. Most of GN solids control and drilling waste management systems are using outside China and taiwan, which are using in around 60 countries.
GN Solids Control equipments have been improving since the establishment. Every year, GN engineers modify and update their solids control in addition to drilling cuttings management devices to treat OBM, WBM as well as SBM aiming for a better in addition to better result.
GN companies various shale shakers with regard to using in different worksites, for instance oil and gas drilling, horizontal going, dredging, mining etc . Over these usages, GN also offers shakers for diamond going or core drilling.
GNZS752E-DM is one of the most popular shakers to split up mud in diamond going. This type of shaker is pretty lightweight and convenient to move. Typically, the diamond drilling as well as core drilling are mainly applying small equipments which can be brought be a helicopter. Because the majority of the drilling sites is miles away from urban area and also there's barely no highway to transport these equipments having a truck.
GN 752 shaker is mainly used in the stone drilling or core going for remote areas. Often the treating capacity is two hundred GPM which can meet the majority of the demands. There are only a couple of pieces of shale shaker screens put together on this shaker. The weight is simply 893 kg.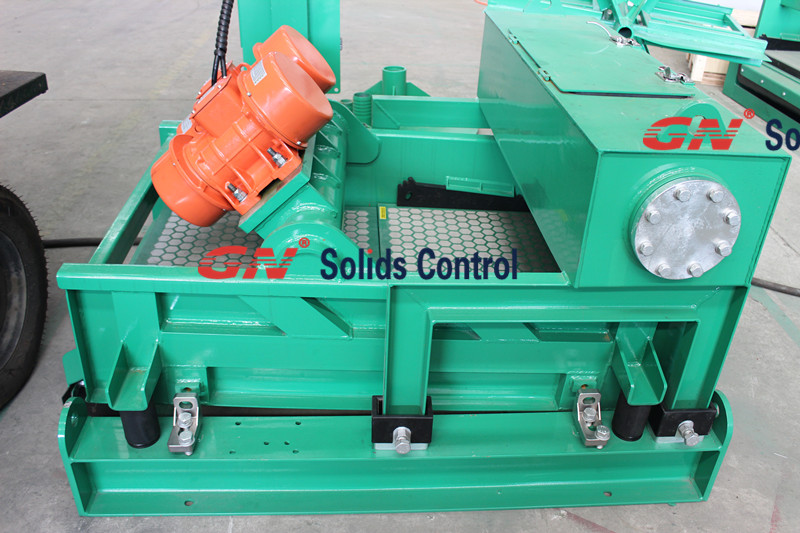 In order to fulfill the demands of the weight limitation for shakers, GN shale shakers can be modified by simply disassembling shaker bottom or even feeding box. The sto? motors are world famous companies such as Martin or OLI. G force is also flexible (usually it's 7. one G).
GN Solids Control also provides mini decanter centrifuge to separating out and about finer solids after addressed by GN mini shaker. GN mini decanter centrifuge has a 9 inch spinning bowl. Rotating speed actually reaches to 4500 RPM to be able to separating finder solids.