With more than 15 years development, GN solids control accumulate large experience about the separation equipment design and manufacture, especially on the oil gas industry for drilling mud treatment. We are very good at manufacture the customized solids control system and also provide the special technical support. Last week we delivered sever sets mud cleaner for offshore drilling.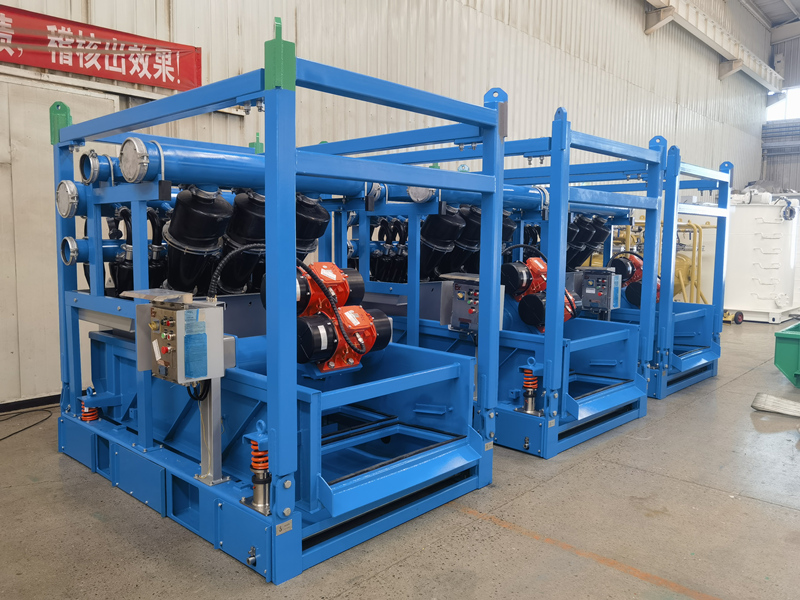 The mud cleaner is combination of shale shaker ,desander, and desilter. On the offshore. One machine can treat the sludge for 3 times to remove out different size particle, And the machine only need small area for layout. Compare with onshore drilling ,the offshore or drilling fleet both have more strictly requirement to equipment on explore proof standard, the lifting standard. Most time offshore will need DNV certificate to guarantee the lifting eyes are strong enough. For some electrical motor ,offshore always require some special certificate. GN provide many equipment to offshore drilling project, and we are totally can satisfied with client demand. Mud cleaner is one of the most important equipment after shale shaker in solids control system. It include 2 units 10 inch hydrocyclone and 12 units 4 inch hydrocyclone and also the bottome shaker. Centrifuge pump will feed slurry to 10 inch hydrocyclone first and remove out the particle bigger than 60um. The discharged solids will drop on the bottom shaker to dryer the solids. Then one more centrifuge pump will feed slurry from bottom tank to 4 inch centrifuge, 4 inch centrfiuge can remove out particle bigger than 20um. For most project, the slurry after treatment by mud cleaner, it would be enough to recycling. However, if the jobsite require more clean slurry, we can add one extra Decanter centrifuge to remove out the tiny solids smaller then 20um.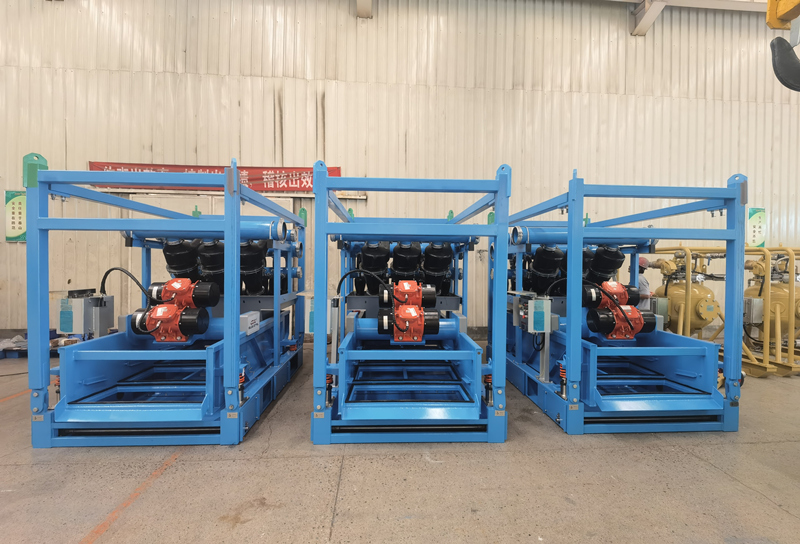 The stable solids control equipment can help client to recycle more drilling mud and save the money for customer. GN are very professional on this field, if you have demanded on these equipment, welcome to contact us.