last week we shipped out one set slurry system to Africa for pipe-jacking project. Pipe-jacking is one kind mature technology of municipal project. For some pipeline laying in city, which do not to dredging and cover a small area when process, and also reduce the pollution to environment, especially in downtown of city, this kind project will not affect traffic of city.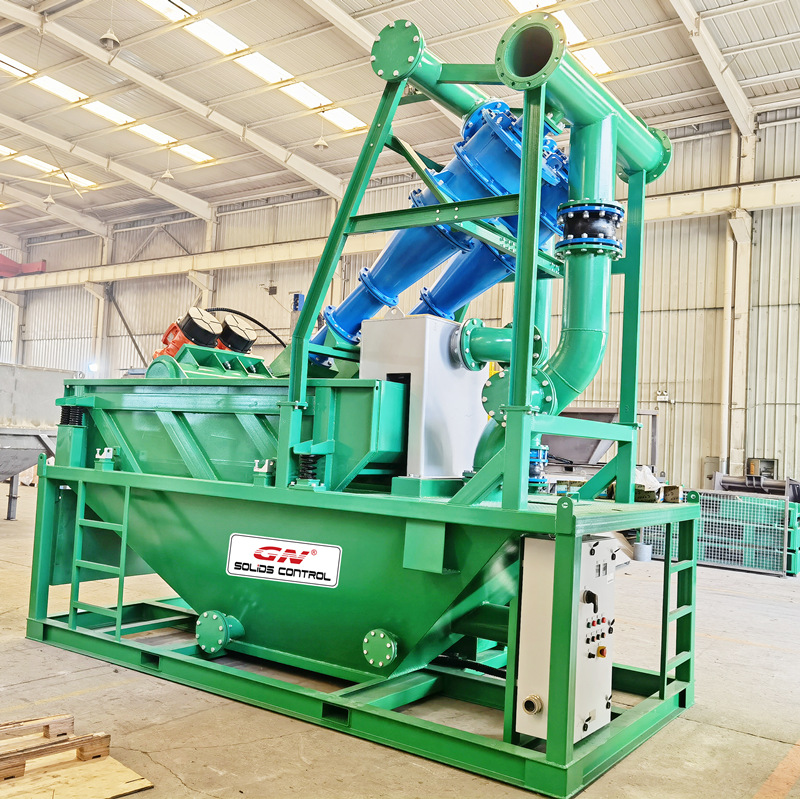 However , pipe-jacking project will also consume lots water to flush the solids, and cooling machine, which will generate large sludge. It is difficult to transport these sludge without dewatering. How to recycle the water for reuse, and drying solids to transport out with small cost. Both is always the issue the engineer need to considering. GN slurry system was specially developed for these kind project. Drying solids and recycling water. Our 1500D model slurry system includes the shale shaker, hydrocyclone , centrifugal pump. This system can separate slurry with 3 stages.
Firstly, the sludge will be feed on the bottom shaker, it can remove out the solids bigger than 800mm. At this stage ,partial big solids will separated out, and the liquid after treatment will down to the bottom tank. Secondly, the centrifugal pump will suck the liquid into hydrocyclone. Under the high speed rotational flow, the solids bigger than 80 um will down to the upper shaker. The upper shaker installed high mesh shaker screen .It can dewatering the solids again , and recycle the remain water as much as possible. same as stage 1,liquid go through shaker screen and down to bottom tank. When material inside hydrocyclone, the cleaned liquid will flow out form the upper of hydrocyclone, and recycled for reuse in project.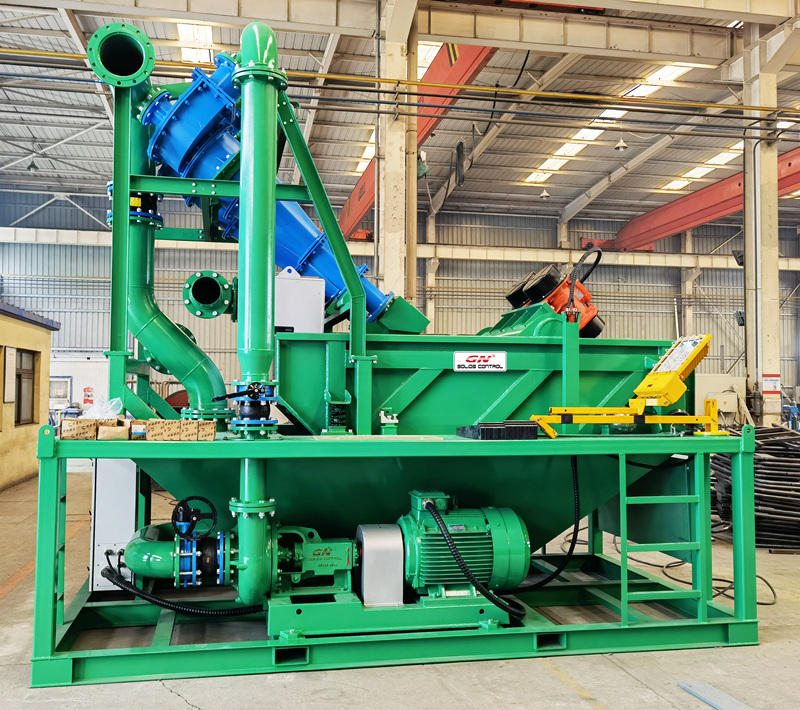 To convent client transport this unit to different job site, we built all equipment on one skid with mall cover area. This project capacity is 1500GPM. We are good at providing customized equipment for some specially project. From designing to manufacture ,GN provide the whole support, if you have demanded on these project, welcome to contact us.