2020 is almost over, and we are happy to welcome the Christmas coming. Merry Christmas and Happy New Year to everyone. 2020 was really tough time for everyone. We experienced the Oil pricestumble and corona virus, and we are still suffer the bad influence. However, wish the new year will bring new start.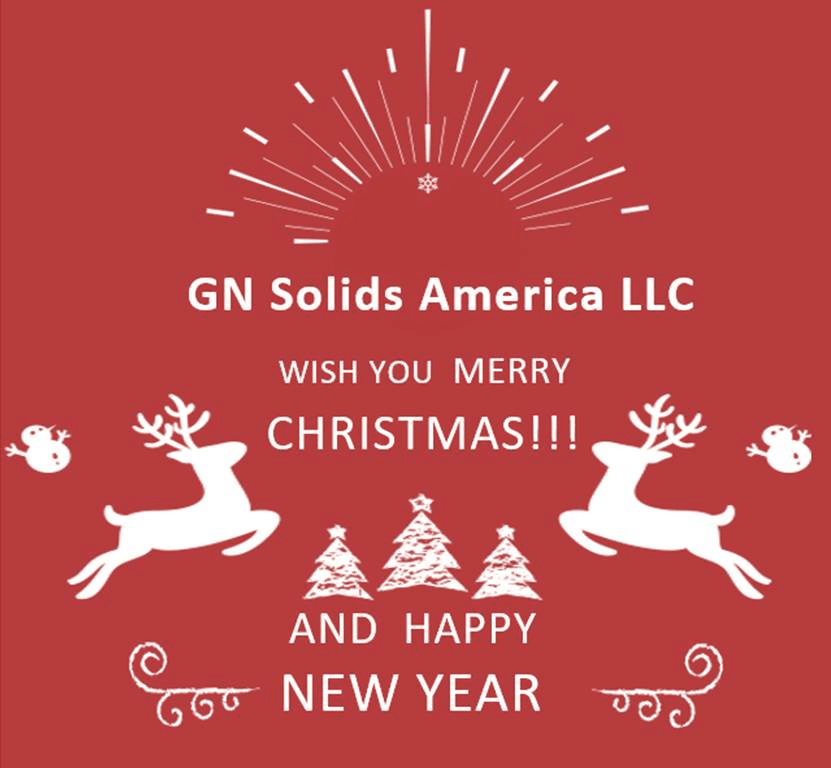 As the branch of GN, we really appreciate our GN HQ give much support to help us defend the corona virus. As we all know mask is very short as the begin of virus break out, not only in USA, but all over the word. GN HQ tried best to get the mask and sent it to GN American. We also provide masks to our client with our able to do. Solids control is main business one GN, the slump of oil price affect much to oil gas industry, but GN sales only small effect, because the global strategic layout, and the amazing productivity. We still keep delivering goods to customer in time even under the effect of virus. Especially our shaker screen get a sale growth due to the good quality. And we also benefit from the separation business, GN Solids America provide lots separation equipment to mining industry, waste water treatment plant. Our Decanter centrifuge is more and more popular in North America market.
We had made ahead plan for 2021. GN has powerful technical department ,and we are good at provide the customized solution for different project. Our sales team will utilize GN advantage to provide better service to our client and develop more business on separation industry, especially some municipal project and environmental protect such as the tunnel boring, trenchless ,waste water treatment etc. Our separation equipment such as shale shaker,decanter centrifuge are very suitable to these project.
We are looking forward the new year's coming and hope there all our client have a good holiday and happy new year.