GN Solids Control manufactures different sizes centrifuges. If classified by rotating bowl sizes, GN Solids Control centrifuges have 9 inch, 14 inch, 18 inch, 22 inch and 30 inch. Different bowls have different treating volume.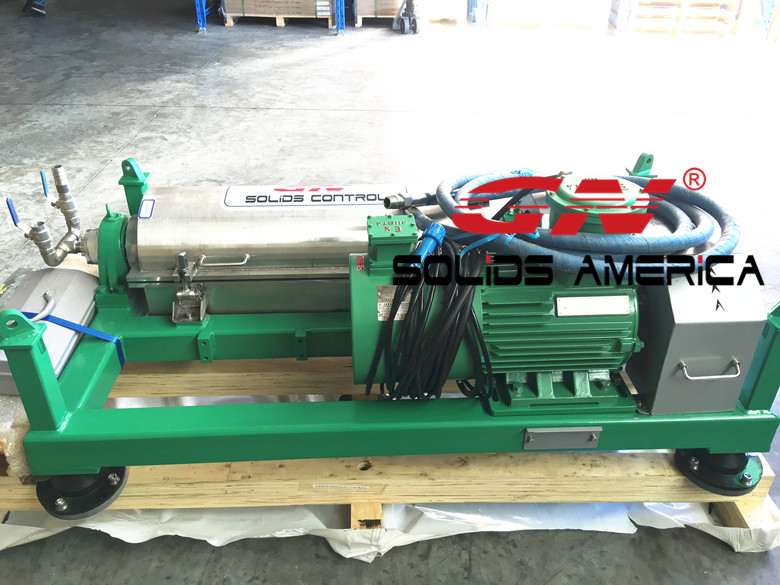 As the branch company based in Houston, GN Solids America LLC has some centrifuges in stock. Now GN Solids Control has 2 sets 14inch size centrifuges in Houston. Yesterday, GN Solids Control received one 9inch VFD centrifuge in Houston.
GN Solids Centrifuges are widely using in more than 70 countries and regions, includes USA, Canada, Columbia, Chile, Venezuela, Australia, England, Russia, Egypt and Abu Dhabi etc. GN Solids Centrifuges have been successfully used to separate drilling cuttings, mining slurry, hydrovac slurry, industrial slurry and HDD mud etc.
GN Solids 9 inch centrifuges are mainly using in small scale flow treating, such as diamond drilling mud treating, lab sludge treating etc. In 2018, GN Solids America LLC has provided over 30 sets 9 inch centrifuges in USA and Canada.
Actually, GN Solids Control has upgraded its 9 inch centrifuge by using longer rotating bowl in the D version and has 2 driven motors in the E version. Different models can be used to suit customers' changing demands for thickening or dewatering. Customized centrifuge can be built, such as the rotating bowl material, taper angle, screw propeller layers etc. GN has many experienced engineers can help to build the most suitable decanter centrifuges.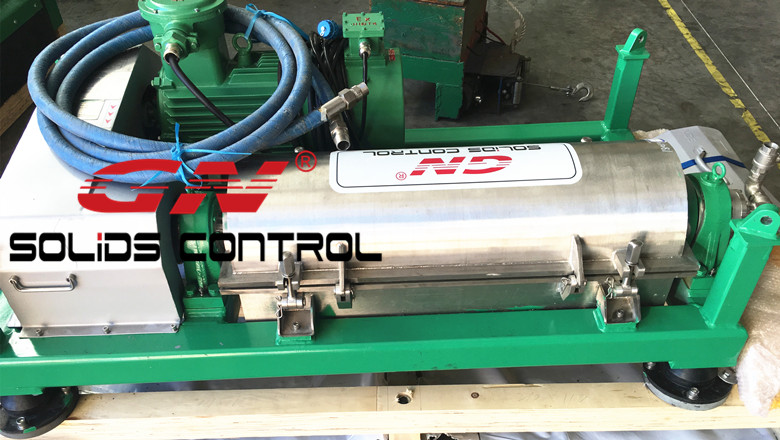 Usually, a shaker is used as a pre-screening equipment before slurry feed into GN decanter centrifuge. GN shale shaker helps to remove coarse solids, GN shaker screens are the most cost-effective screens for all customers. When feed slurry into decanter centrifuge, the max. solids content should be less than 20% and the max. solids size should less than 2mm. If you want to have a better treating performance, it's better to use a shale shaker to eliminate those larger solids first.