GN has been in solids control industry for more than 15 years , we served more than 60 countries customer on oil gas industry. At beginning of GN ,we main provide solids control equipment to oil gas industry for drilling mud treatment, such as shale shaker ,Decanter centrifuge ,mud cleaner and also solids control system that customized designed according to client project. As long as the accumulation of technology , we applied our technology on other separation industry ,such as the waste water processing on environment protection. Last week we delivery on GN vacuum pump and Decanter centrifuge to abroad for environment project.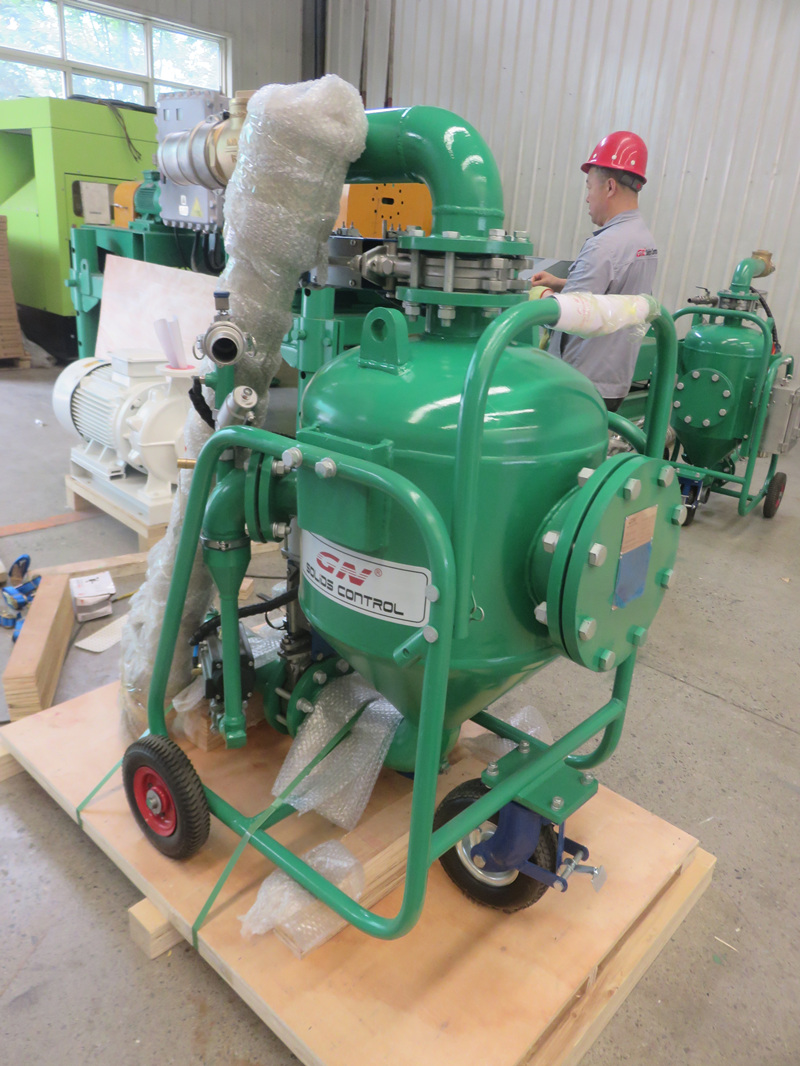 This pump is so much difference with normal pump, since it is driven by high pressure air ,not electricity. The normal pump almost used to transfer liquid with low solids content. But for GN vacuum pump, which is designed for high solids content material , such as sludge even some pure dry solids like sands. It also has ability for long distance transfer, and the distance can reach 1000 meters. In the project, client will use it to suck the discharged solids from centrifuge.
The second equipment isDecanter centrifuge. Client feed the waste water into Decanter centrifuge. Through the high rotating speed, which will generate separation force, the different density will bear different G force . The higher density solids will bear bigger force and settle down on the bottom of centrifuge bowl. The light liquid will on the upper layer. The solids will be push out through the inside scroll. And the liquid discharge from liquid port on the big end of centrifuge bowl. Customer can control the liquid level inside of centrifuge through adjust the wire plate. We have several types centrifuge for different separation purpose, our ET,EY,EC. And also different size diameter centrifuge.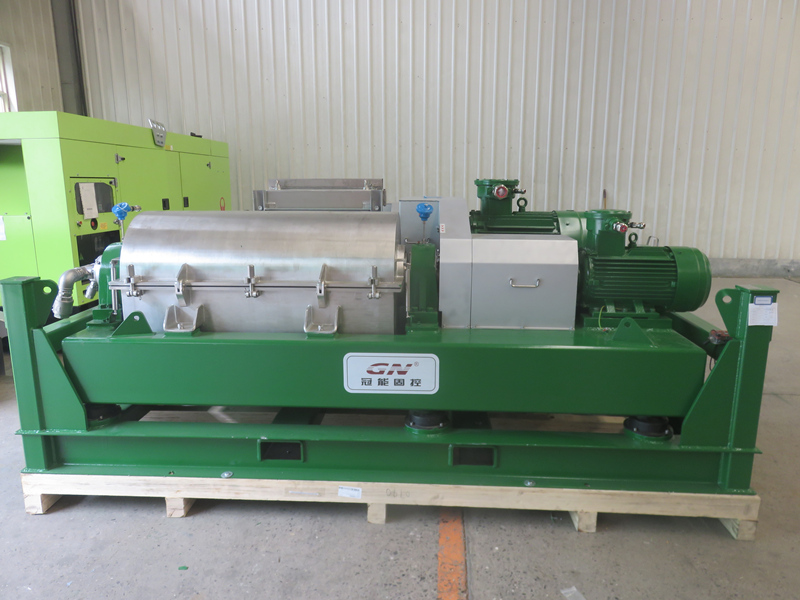 GN can provide special proposal according to your project, if your project have demand on these equipment, welcome to contact us. we will be pleased to share our environment.