GN Solids Control has provided thousands of solids and liquid treating units which are usd in various working sites to meet customers' demands.
Today we would like to share another inquiry on GN Soil Remediation Unit. Here are the questions from our customer:
1. Does this system need a Pre-screening (or shaker type system), in the event large solids get pulled from the Tunneling operations (i.e. clay clumps, sand, nuts bolts, grease clumps, etc.)?
It's necessary to use one coarse shaker before feeding the slurry into decanter centrifuge if you have those large solids. We actually recommend the coarse shaker before. By using a coarse shaker (double deck or single deck depends on the slurry analysis), it will improve the separating performance of the centrifuge and also protect the centrifuge without too much wear from those large solids.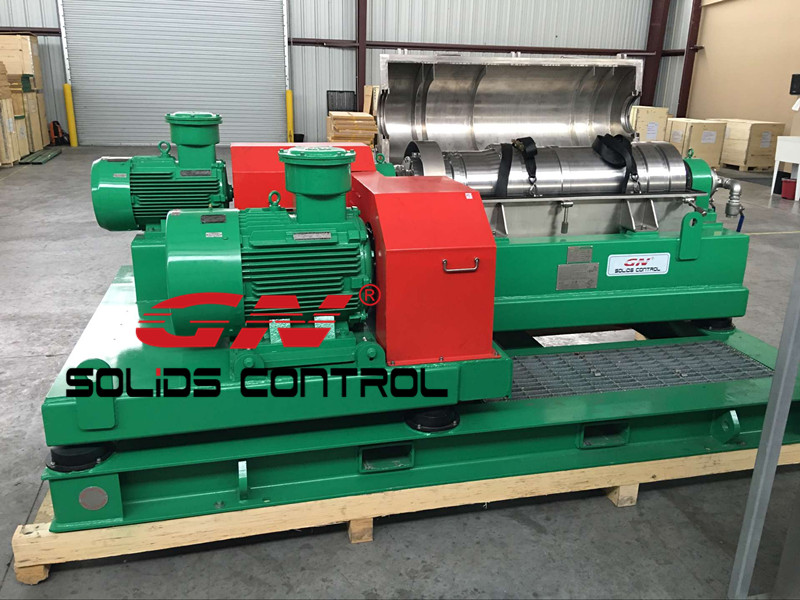 According to your former email, there's no large solids, please kindly help to double check. After treated by the decanter centrifuge, only few finer solids are left in the slurry. You may use one Inclined Plate Clarifier to removal them before release into the sewers. Or you may just use one holding tank in order to save cost.
2. Can you send a flow drawing of the complete system that shows the components included and any components that are needed that are not included?
Let's work on the system design first. A typical treating system will include: coarse shaker (depend on whether exist large solids)+ decanter centrifuge (necessary)+ dosing unit (necessary)+ inclined plate clarifier/ holding tank (optional).
For the decanter centrifuge +dosing unit, you may check those former drawings we sent to you before. Flow drawing can be provided after we confirm on what treating equipment will be needed.
GN Solids Control decanter centrifuge also provide Vibration switch to protect the two main bearings (also bearing temperature sensor), they can be fixed on the centrifuge as following decanter centrifuge we provided to Baker Hughes. They can both be integrated into our VFD control panel. Usually, they are provided when customer demands them. We have no problem to add them into your future unit.
GN Solids Control designs and manufactures various shaker screens. Until now, GN Solids Control made shaker screens are using in over seventy countries, which includes thousands of shaker shale shaker users.
GN Solids Control opened one branch company in Houston, TX. A large warehouse stocks more than 5000 pieces shaker screens in Houston, replacement shaker screens like Mi-Swaco Mongoose shaker screens, replacement Brant VSM 300 screens, replacement Venom or King Cobra Screens, replacement Fluid System Screens FSI5000 series. All of those screens are all composite frame screens. GN Solids Control has done some compare test in the drilling rig sites, it turns out most of the cases GN Composite Frame Shaker screens are even better than the traditional metal frame screens. GN Solids Control also manufactures replacement screens for Derrick 500 and Derrick 2000 series.

Since the opening of GN Solids America LLC, GN Solids has solids more and more shaker screens to North America and South America customers. Now many drilling companies are using GN Solids Control shaker screens in USA, Canada and Mexico. These days, GN Solids Control also got more and more inquiries from Latin America countries.
GN Solids Control would like to find some shaker screens distributors in Latin America countries. If you are using those OEM shaker screens, and you are tired of paying high shaker screen price, welcome to connect with GN Solids America LLC for more info.
GN Solids Control shaker screens now are also largely using in Latin American countries, such as Venezuela, Brazil, Trinidad etc. Before the oil price was very high, many drilling rigs stopped working, even those drilling rigs still working were trying to find the most cost-effective solids control equipment. GN Solids Control is a whole solids control and waste management system manufacturer. GN Solids Control shaker screens are also largely accepted by Latin America solids control service providers.